To personalize a dashboard, you can rename it and/or edit the description. In this article we will explain you how to do it.
To rename a dashboard or edit a dashboard description, you first need to:
Enter the dashboards section
Enter the dashboard for which you want to change the name and description.
Click the pencil icon, right next to the dashboard, to edit the dashboard.

Click the 'settings' tab at the top right side of your screen.
There you can change the name and description of the dashboard.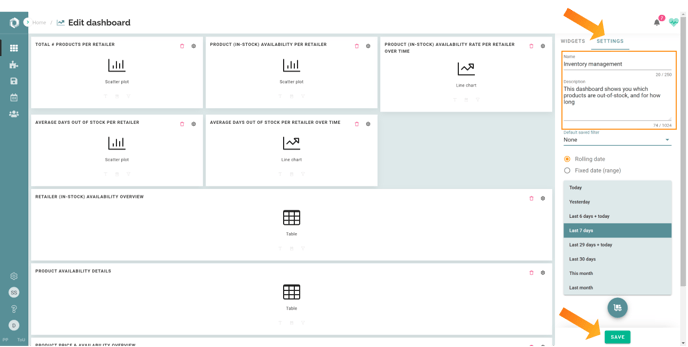 When ready, click the save button.
Video Walkthrough: